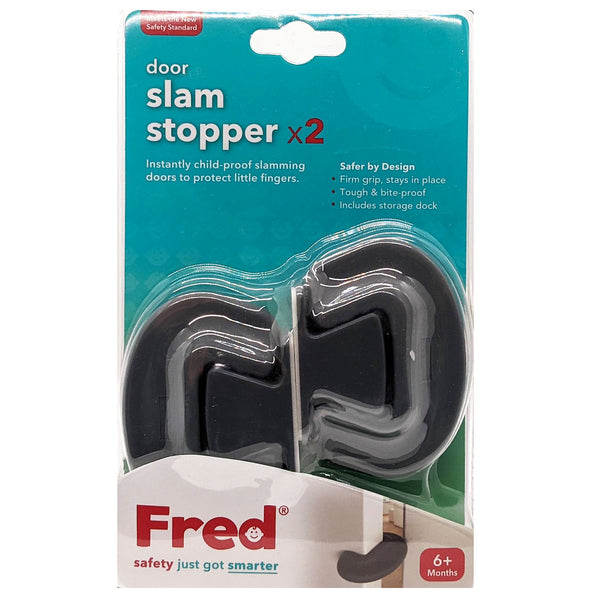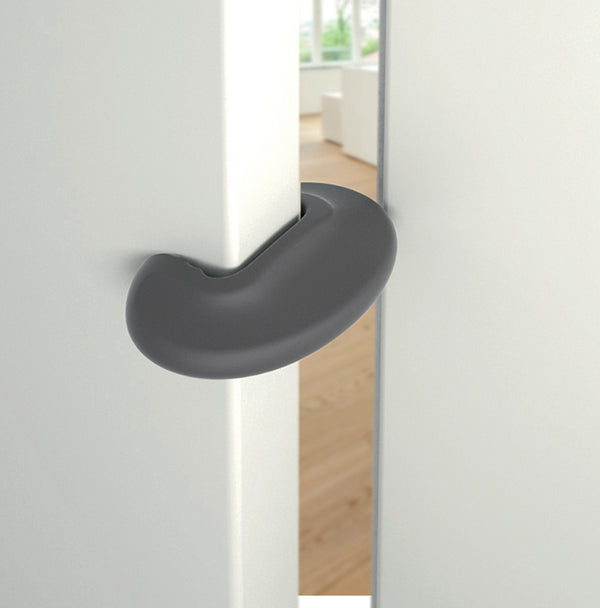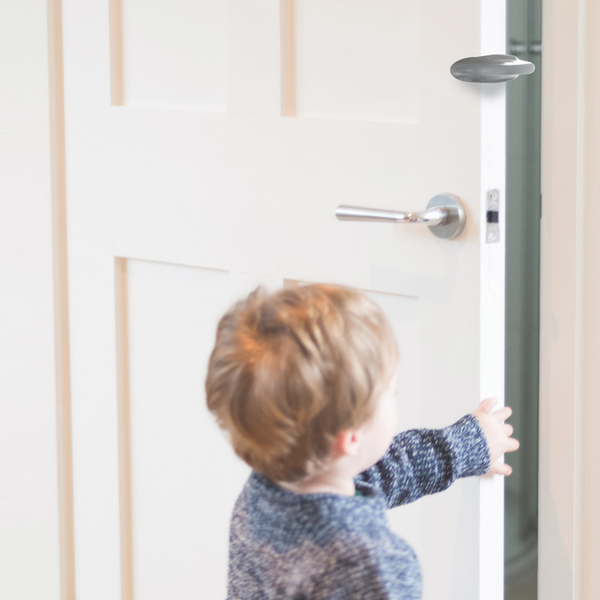 Regular price
£5.99
Sale price
£6.99
Protecting your little one's fingers, the Fred Door Slam Stopper are an easy to fit solution for finger traps and prevent children from getting locked in a room. Suitable to be fitted on the top or on the side of a door, between 30-45mm.
*Discreetly designed, the unobtrusive design is perfect to keep your home stylish while providing seamless safety.
*Tough, durable and shock absorbing, the Door Slam Stopper is made from materials that won't deform or slip over time.
*Reassuringly child proof, made from non-toxic food grade material, giving that extra piece of mind if your little one gets hold of the Door Slam Stopper.
*Uniquely designed, the EZ-Dock attaches to the wall with the Fred SecureHold adhesive, to store the Door Slam Stopper when not in use. Fire safety officers recommend that all doors are kept shut during the night.
*Complies with safety standard EN16948 for locks and latches as well all the relevant clauses to the toy standard EN71Series.
Why we love it
Why we love it:
Prevents nasty accidents with trapped fingers
Quick and easy to install
Docking system is a handy storage solution so doors can be kept shut at night with little fuss
Delivery Information
UK Standard Delivery
3-5 working days (excludes public holidays)
FREE on orders over £25.
£3.99 on orders under £25