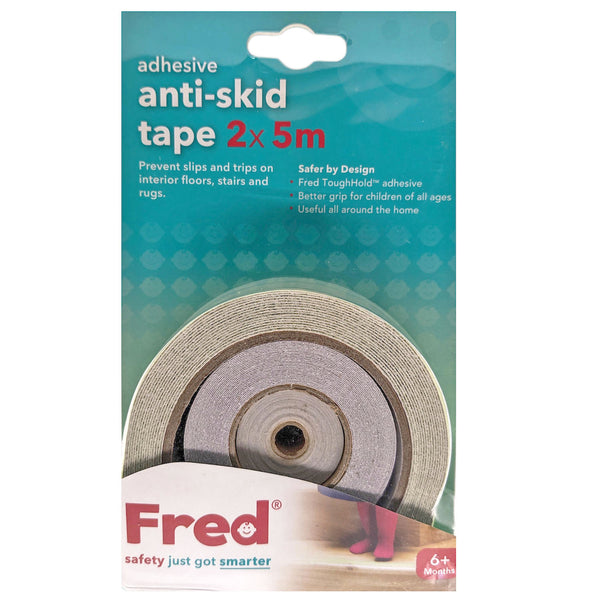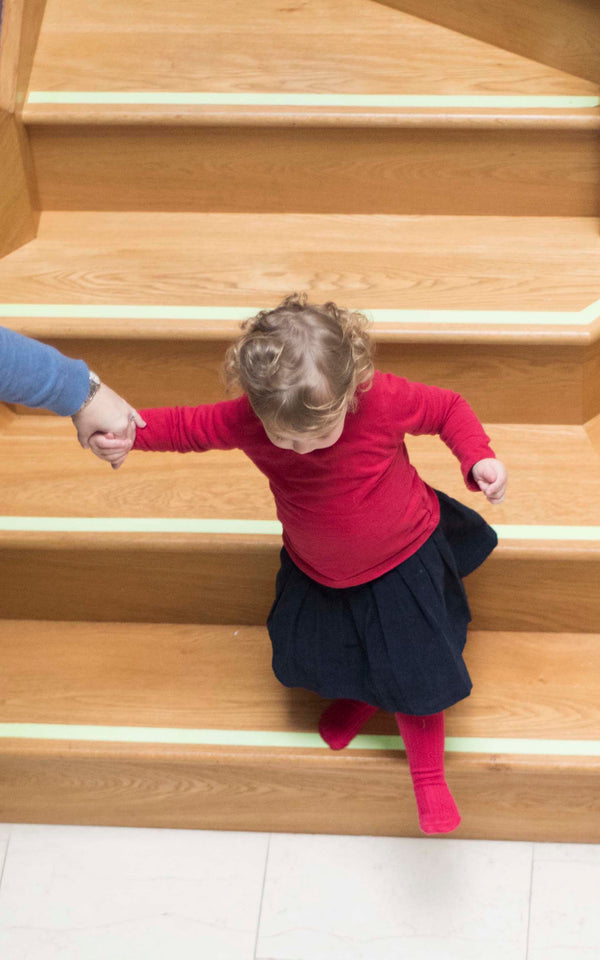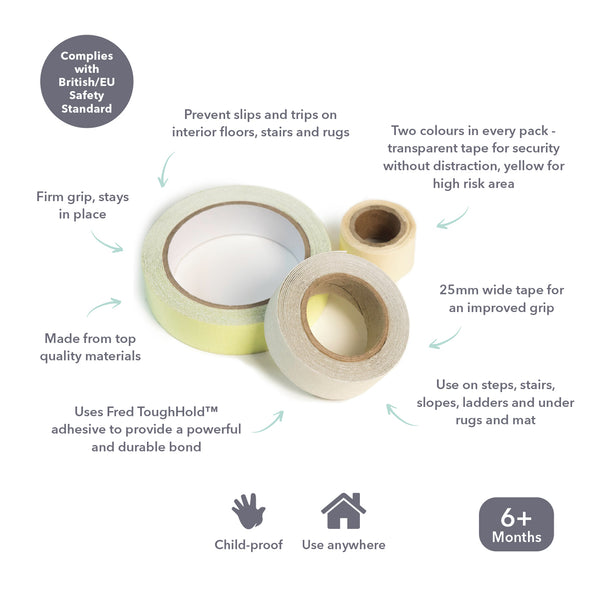 Regular price
£8.99
Sale price
£9.99
To prevent slips and trips on interior floors, stairs and rugs, the Fred Anti-Slip Tape is the perfect solution. Ideal for carrying your baby up and down the stairs and making it easy for toddlers to negotiate steps safely, designed to make you and your little one feel safe.
*Ideal for high risk areas such as stairs, slopes, ladders as well as under rugs and mats.
*Innovatively designed, the 5m Day Glow Yellow Tape glows in the dark, providing that extra reassurance during night-time.
*No compromising with home aesthetics, included is 5m of transparent tape, if you would prefer a more subtle form of safety in your home.
*Providing a powerful and durable bond using the Fred ToughHold adhesive, it is damage-free when removed.
*Meets safety standards, complying with all the relevant clauses of the toy standard EN71Series.